ConferenceHighlights
JM caption
UnidosUS President and CEO Janet Murguía delivers her President's Message during the National Affiliate Luncheon.
VP caption
Vice President of the United States Kamala Harris delivers keynote remarks at the 2023 UnidosUS Annual Conference.
Pre-Conference: Fri. July 21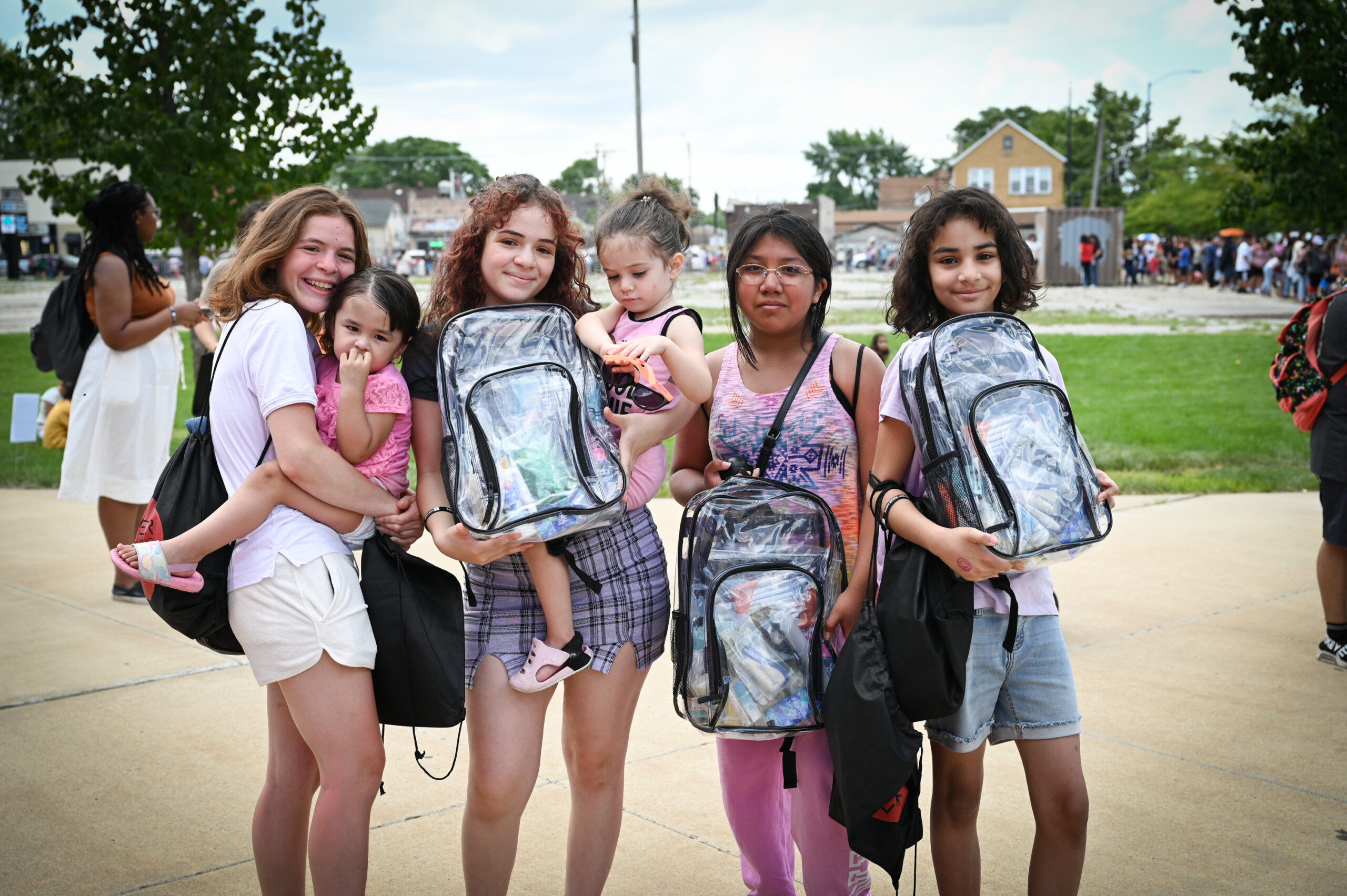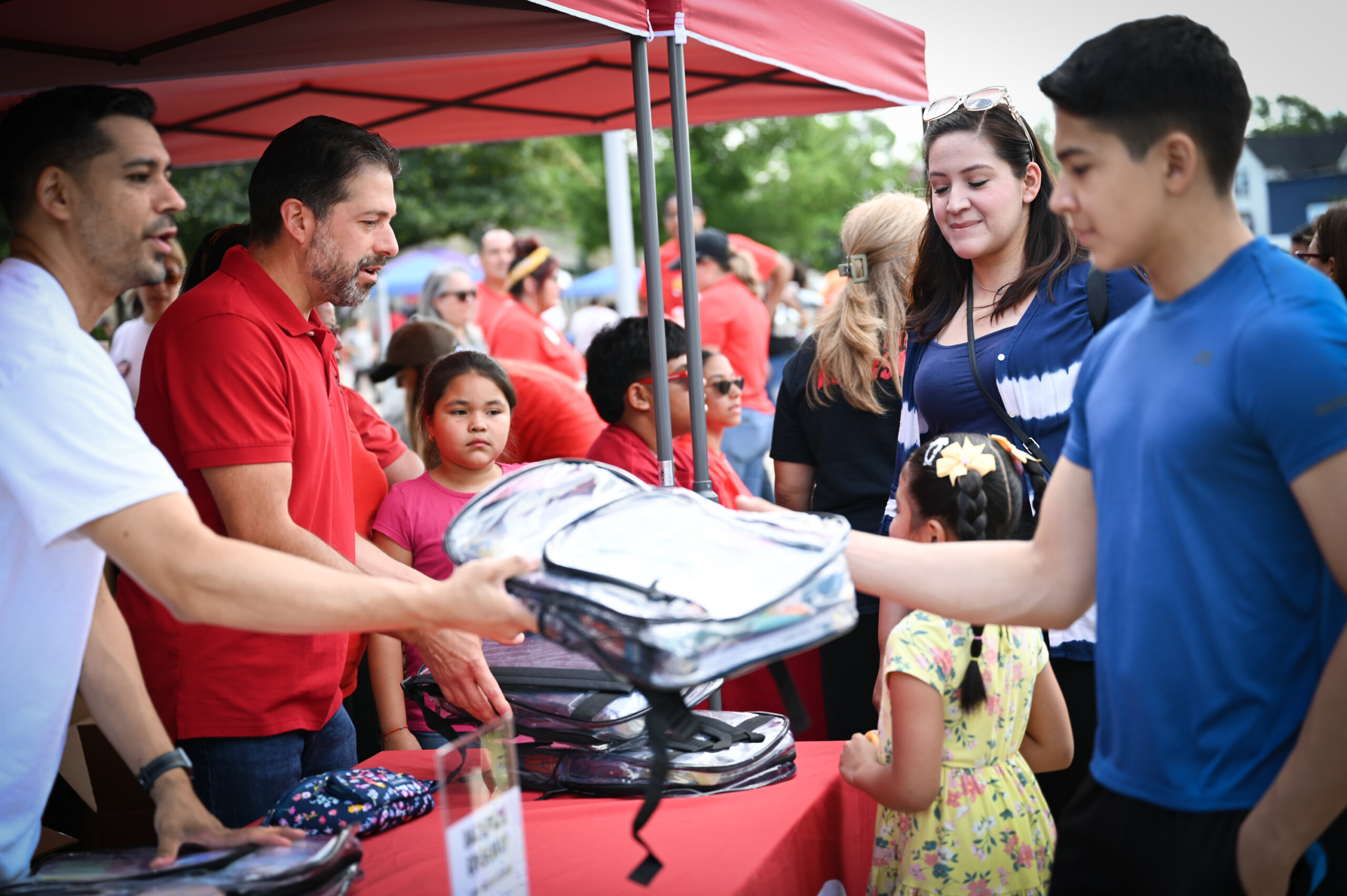 Recap
RECAP
The day started with a momentous Naturalization Ceremony at Instituto del Progreso Latino, our local Chicago Affiliate. Here, we bore witness to new American citizens taking their oath of allegiance, accompanied by a heartening speech delivered by UnidosUS President and CEO Janet Murguía.
We ventured into downtown Chicago for the HOME Trolley Tour through some of the city's vibrant Latino neighborhoods. Accompanied by our local affiliate, The Resurrection Project, we gained a deeper understanding of Chicago's rich cultural tapestry.
Before the main Conference commenced, we immersed ourselves in Chicago's history and participated in two captivating pre-Conference workshops: "Shaping the City: Exploring Latino Employment and Settlement Patterns in Chicago" and "Empowering Chicago Communities through Collective Action."
We concluded the day with the ¡Bienvenidos a Chicago!: Community Celebration,  joining our local Affiliates for an evening of music, food, and a sense of community in Pilsen, a Latino neighborhood steeped in Chicago's history. The Honorable Brandon Johnson, Mayor of Chicago, attended and delivered uplifting remarks.
Recap
RECAP
Young leaders at our Changemakers Breakfast were inspired with some moving remarks from Richard Montañez, the real-life inspiration for the movie "Flamin' Hot": "When you understand your calling and your purpose, you have more strength."

We had our first set of engaging workshops, discussing diverse topics ranging from the Latino policy agenda to food insecurity in Latino communities, and more. Share what you learned during the workshop you attended on social media using #UnidosUS23! 

At our National Affiliate Luncheon, our attendees were empowered to keep advocating for our rights and demonstrating the strength of our communities by our inspiring speakers, including Representatives Jesús García and Delia Ramirez of Illinois, Deputy Secretary of Commerce Don Graves, and our President and CEO Janet Murguía.

During our first plenary session, Untangling Racism's Effects on Health, we heard Dr. Allison Arwandy, Chicago Public Health Commissioner, speak about Chicago's efforts to address health disparities. It was an insightful and important discussion where we learned about structural racism, addressed interpersonal racism within our

own

community, and the importance of building

"

communities of care

"

by supporting grassroot

s

organizations and harnessing the

"P

ower of

US!

"

.

 

B

y identifying w

orking with others to tear down

the structure of disadvantage in our health systems,

we can

ensure all communities

h

ave a

ccess to

health

ier

lives

.




We ended the day with our Welcome Reception and a special screening of the film "Flamin' Hot"

to celebrate the official kick-off of the 2023 Conference!

 
Recap
RECAP
Affiliates from across the country came together to engage in an empowering discussion at the Affiliate Leadership Breakfast. The event featured insightful remarks from speakers such as FCC Chairwoman Jessica Rosenworcel, CEO of The Chicano Federation Liz Ramírez, Director of Community Affairs & Advocacy for Acero Schools Brian Ortega, and Executive Director of Greater Public Schools Ana Ponce.

At the empowering Latinas Luncheon, Deputy Secretary of Agriculture Xochitl Torres Small delivered featured remarks setting the stage for a celebration of the trailblazing achievement of Latinas. The event brought together a remarkable panel of speakers: Adela Cepeda, Jess Morales Rocketto, Michele Siqueiros, 

Jackeline Stewart-Hawkins, and moderator Maricela Vázquez. The panel discussion highlighted the incredible contributions and successes of Latinas, inspiring the audience with their stories of perseverance and empowerment.

Day 2 of engaging workshops on workforce development, civic engagement, health equity and more.

The thought-provoking plenary session, "Navigating the Future of Work: Pioneering Inclusion for the Latino Workforce," delved into the essential policy changes and best practices needed to create a better work environment that benefits everyone.
Recap
RECAP
We are honored to have been joined by several honorable guests at our luncheon today, including keynote speaker Vice President Kamala Harris and Secretary of Health and Human Services Xavier Becerra.

Vice President Harris spoke about the Biden-Harris administration's efforts to create jobs and lower Latino unemployment levels, and the importance of countering extremism against marginalized groups, among other topics. The Vice President also highlighted the significant history of UnidosUS and our longstanding commitment to fighting for civil rights: "In the face of dark moments, the history of this organization has helped to shine a light on our path."

The Power of Latino Homeownership plenary was a crucial conversation in which attendees learned about the changes we need to see to ensure that the housing industry can serve the almost 8 million mortgage-ready Latinos.


Driving Change: Our Collective Power to Shape Democracy offered attendees critical insight into how we can translate our collective community spirit into concrete institutional changes and discover practical ways to nurture civic participation among Latinos.

After our Awards Gala dinner, we ended the night with our Awards Gala After Party, and we danced the night away to celebrate the incredible connections, knowledge, and inspiration we've gained throughout the Conference.
The Hecho en Chicago: A Pop-Up Market featured 17 local small businesses offering a wide variety of products, such as beauty products, bilingual books, jewelry, clothing, and wellness items—many of these products were so popular that they sold out on both days! If you missed your chance to shop or want to continue supporting these local businesses, click on the links below.