Trump Administration Request to Fund Border Wall Is Un-American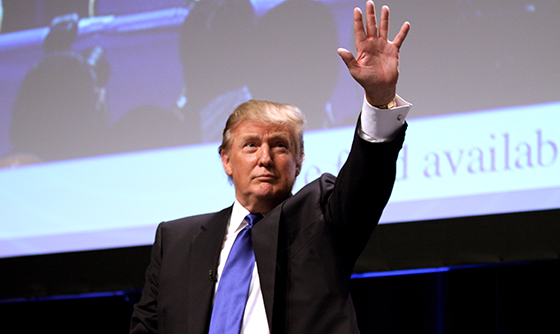 It's official: the president has made his supplemental budget request and submitted to Congress his first budget to fund his wall on our country's southern border. And with the supplemental at $3 billion, taxpayers would be on the hook to fund the wall, a deportation force, border patrol agents, and detention facilities.
The budget request is meant to fund the strategy behind the three executive orders on immigration that led up to the president's request today. Those orders created a ban on refugees and Muslims, authorized a new deportation force and new detention camps for asylum-seeking families, and a large-scale increase in border resources.
One thing is clear: Congress has the power to say NO. Without approval from Congress, the president cannot fully implement his anti-immigrant agenda
"Rather than asking Congress to spend our taxpayer dollars on programs that would make our educational system more equitable, health care affordable and accessible, and the dream of owning a business or a home attainable—the White House is asking Congress for a check to push their agenda of intolerance," said NCLR President and CEO Janet Murguía.
Let's be clear about what today's budget request would do. To start, it would absolutely fund a mass deportation force. The supplemental request itself says that the funding is needed to implement the president's executive orders on immigration. It would fund hiring additional border patrol and ICE agents to sweep through neighborhoods.
The president's budget request is also an abandonment of American priorities. To fund the border wall, the president has proposed cutting core priorities like environmental protections. Instead, the administration's request would amount to a blank check to the private prison industry and would swell the ranks of ICE and border patrol officers. Rounding up immigrants with family and ties to the United States is, simply, un-American.
"Our nation's immigration agencies are more than fully funded—in fact, they receive more federal dollars than all other federal law enforcement agencies combined," Murguía said. "Sending the president additional funds to violate not just the individual rights of those who are detained, but violate the principles that are the foundation of this great country, would make Congress complicit."
Ultimately, the reality is that the president's immigration policy, which has the support of the GOP, would not make any of us safer. The real goal is to limit legal immigration to America altogether.
We are confident that our democracy's checks and balances will kick in and limit the president's power to inflict harm in our communities. Congress must do its job and flatly refuse to fund Donald Trump's immigration executive orders.
"We urge our elected representatives to reject these funding requests and instead seek ways to use our taxpayer money to better the lives of all Americans," Murguía said.