What Are the Benefits of Eating Seasonal Fruits and Vegetables?
By Elizabeth Carrillo, MPH, Project Coordinator, NCLR Institute for Hispanic Health
The air is warmer, the sky is bluer, and the sun is brighter and out longer. Indeed, summer is upon us. The season means more outdoor activities and gatherings with family and friends, more barbecues or cookouts, and more opportunities to soak in some vitamin D directly from the sun.
It also means an array of fruits and vegetables in the produce aisle of our local grocery store, farmers market, community garden, or perhaps, in our own backyard—and not just any array—an array of fresh fruits and vegetables. Consuming fruit and vegetables is great for our health, as they provide our bodies with essential vitamins and nutrients, and help lower our risk of certain cancers.
Yet, consuming fruit and vegetables at their peak harvest point, in their freshest state, well, the flavor is simply better.
Every season certainly has its known fruits and vegetables, but summer tends to be one of those seasons where they seem to be in greater abundance. Cherries, watermelon, raspberries, blueberries, tomatoes, cucumbers, corn, bell peppers, and squash are just some of the many fruits and vegetables that are currently in season.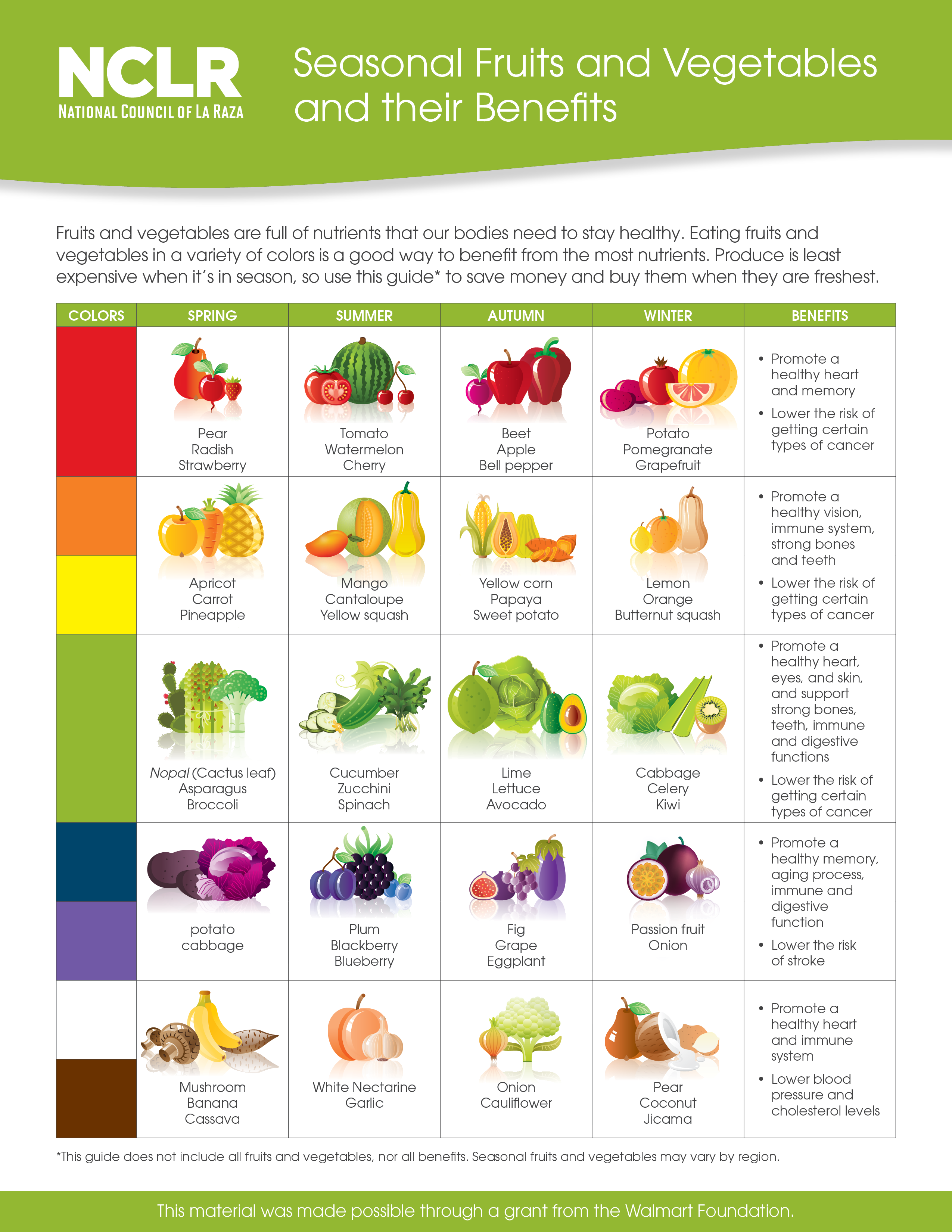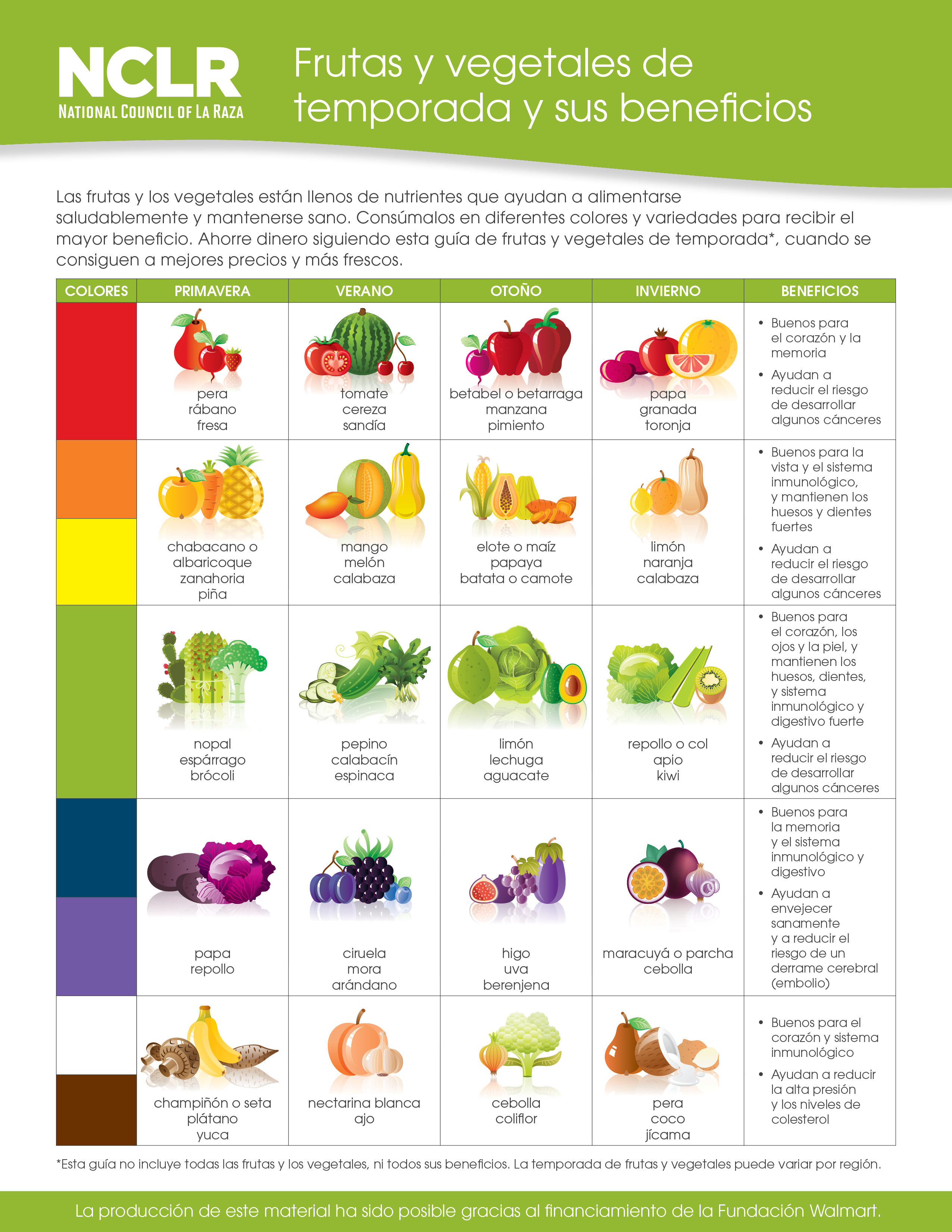 This summer, take advantage of the abundance of produce and increase your intake of essential vitamins and nutrients. Here are five benefits of eating seasonally:
Saves money. Eating seasonally is not only good for our health, it's good for our budgets. When fruit and vegetables are in season locally, production costs tend to be lower, which trickles down to lower prices at grocery stores.
Better flavors. The freshness in seasonal produce is seen in the fruit or vegetable's quality, texture, and taste. Because produce that is in season is harvested at its peak ripeness, it is fresher. It likely did not have to travel long distances, nor was it likely to have been harvested early to ripen over time.
Promotes variety. Eating seasonally breaks monotony: by consuming different produce throughout the year, we fuel our bodies with the various nutrients beneficial to our health. To ensure we obtain this variety of nutrients, we should strive to eat fruits and vegetables in different colors that represent different benefits.
Allows for creativity. Eating seasonally allows us to exercise our creativity in the kitchen. Try out a new recipe inspired by the availability of seasonal fruit and vegetables. This year for example, after my initial excitement of seeing the first harvest of cherries appear at my local grocery store, I decided to make this cherry smoothie recipe, but used fresh cherries instead. While at the farmers market recently, I grabbed some pickling cucumbers to have as a snack with some chile y limón (a la mexicana, the way I grew up eating them) but figured I'd add radishes this time, and it was quite tasty. Being inspired to incorporate more fruit or vegetables into our meals or snacks based on seasonal availability—in simple or complex ways—ramps up our creative thinking and creates new experiences.
Enhances our sense of community. Eating seasonally often implies eating locally. Visiting a farmers market is a great way to stock up on healthy produce. It's also a great way to get to know and support our local farmers. Having grown up in an agricultural town, I know that the work that goes into getting produce from farm to table is not easy. Supporting your local farmers is not only a great way to feel a part of a community, but also to contribute to them economically. Some markets participate in the Double Up program, which doubles the value of Supplemental Nutrition Assistance Program (SNAP) benefits spent, making it a great way to maximize one's budget.
To learn if you qualify for SNAP benefits, click here for information about eligibility and enrollment. For more information on the benefits of fruit and vegetables, check out this seasonal guide NCLR developed as part of its Comprando rico y sano program.